When:
June 29, 2017 @ 7:00 pm – 9:00 pm
2017-06-29T19:00:00-04:00
2017-06-29T21:00:00-04:00
Where:
Pattis 1800 Settlement ( In Mr. Bills)
1793 J H O'Bryan Ave
Grand Rivers, KY 42045
USA

Contact:
Badgett Playhouse
1-888-362-4223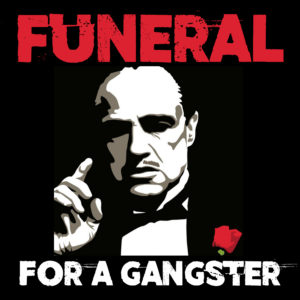 As the audience enters, a sign informs them that they are going back in time to 1928 and joining the Mob sendoff for the late Vito "The Gut" Marzetti. The scene is a speakeasy, "Ruby's Place," where the grieving family is holding "services" for the Don. They include Joey "The Lump," Frankie "Marbles" and the proprietor of the club, Ruby "Fingers" Marzetti. And, of course, Lena, the heartbroken widow. Or is she? Maybe she just wants to find the Godfather's stash and needs her stepchildren (and the audience) to help figure out Vito's last game. A G-man leads the way in discovering who murdered Vito (after his third helping of moo goo gai pan — he wasn't called "The Gut" for nothing!) and the location of the cash.